Baliku is a 50km road trip from the majestic Mt. Agung and is accessed either via the Seraya coastal road or the scenic ricefield drive through Berina area.
---
---
unrivalled ambience | luxurious accomodation
superb dining | awesome diving
Baliku Dive Resort is nestled into the hillside above a fishing village, with stunning views across the Lombok strait.

The attention to detail is impressive with incense and candles, bubble bath, flowers, mood lighting, beautiful linen; just a few of the thoughtful touches that make your stay truly memorable and your departure reluctant.
---
One Bedroom Hillside Villa
---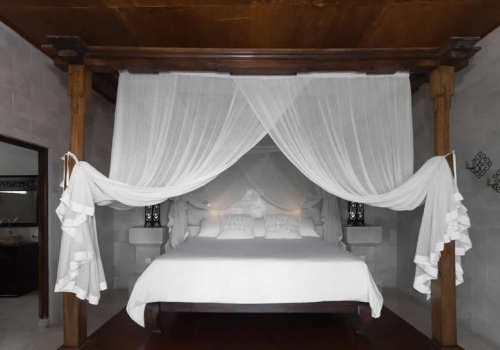 ---
Extra King sized bedroom, bathroom, dressing room, minibar, sat. tv., dvd player etc. Terrace has day beds for relaxations and a dining area with stunning views over the gorgeous Amed and it's beautiful ocean.
---
---
Family Hillside Villa
---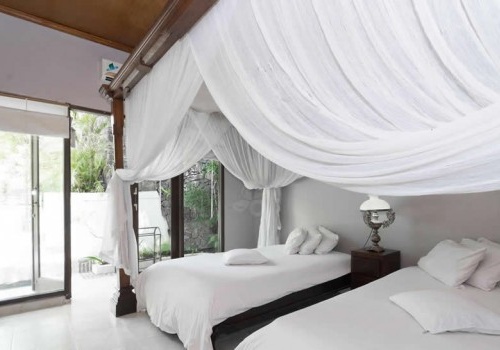 ---
This is a two bedroom villa with a King sized and a Twin bedroom, each with full sized bathroom, dressing room, mini bar etc. There is a living area with sat. tv., dvd player etc., and an al fresco dining area with stunning views.
---
---
"Amazing view and snorkeling at your doorstep!"
---
"We stayed 3 weeks at Baliku and we loved every second of it. The view from our beautiful and spacious villa was superb and we even had the chance to dine on our own terrace while the sky turned purple and pink..."
---
- Reviewed by manon1990106
---

---